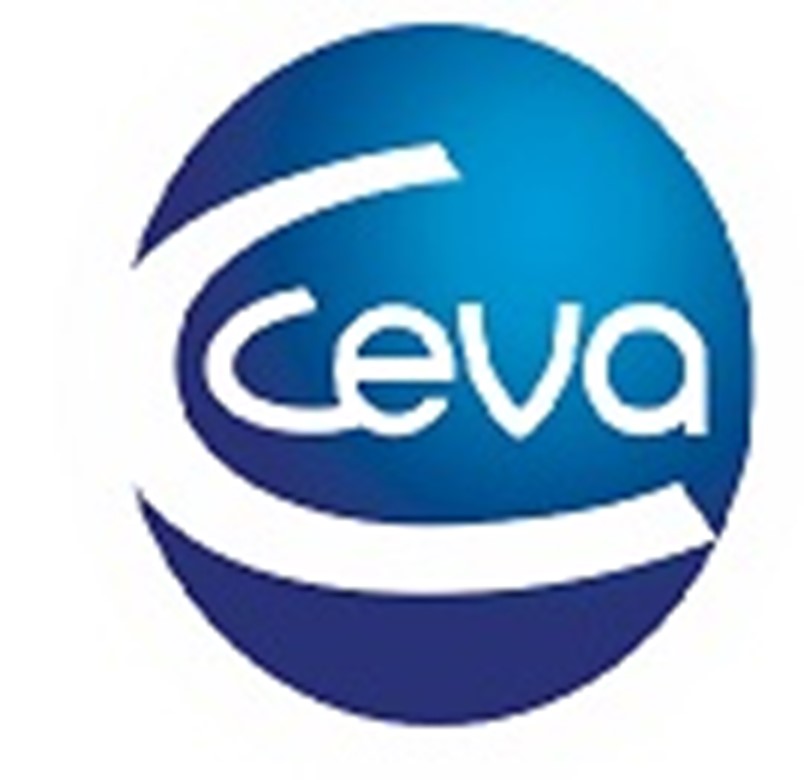 Farmers asked to share their views on Enzootic Abortion of Ewes (EAE)
Farmers are being asked to share their views on Enzootic Abortion of Ewes (EAE) in a national survey to better understand their current approach to managing the disease.
EAE is caused by an organism known as Chlamydia abortus and is the most commonly diagnosed cause of abortion in UK sheep, costing the UK sheep industry up to £20 million annually.  The National Enzootic Abortion of Ewes (EAE) Survey is being carried out by Ceva Animal Health, the manufacturer of Cevac® Chlamydia, and is supported by the National Sheep Association (NSA).  It will seek to assess the scale and on-farm experiences of the condition and the important role of vaccination before tupping to help prevent unnecessary lamb losses and the inappropriate use of antibiotics.  The survey, which is approximately five minutes long, can be carried out by going to www.surveymonkey.co.uk/r/EAEsurvey.  There will be a prize draw from completed entries, with 20 winners receiving a Cevac gilet.
The survey is being launched during Ceva's 'For Flock's Sake – Vaccinate!' campaign which runs throughout the summer and aims to raise awareness of EAE and highlight the important role of vaccination to help prevent it.
The most recent APHA/SRUC Small Animal Ruminant Quarterly Report for disease surveillance and emerging threats during Q1 2020 revealed that 42% of all diagnosed abortion cases during this period were attributed to EAE (177 out of 420 cases).  Over a 10-year period between 2009 and 2019, the Animal and Plant Health Agency (APHA) Surveillance Intelligence Unit found that 2,819 farms had repeat occurrences of EAE.  Indeed, EAE was responsible for over 35% of all abortion diagnoses between 2012-18 and 47% of all 2019 laboratory submissions.  A recent review of case histories for a selection of farms with EAE incidents in four or more years with the most recent diagnosis in the 2018/2019 lambing season revealed that in one flock alone, losses were as high as 26% (43 lambs dead in a flock of 160) with the cost of a lamb lost during the neonatal period as high as £25, which does not include the potential earnings lost from lambs not going on to be raised and sold.  In one flock assessed, neonatal losses accounted for at least £1,700. The absence of a vaccination programme was a consistent finding in the review. 
Moreover, in an infographic produced by Ceva, the company estimates that just one abortion due to EAE costs a farmer £85 when taking into account: getting ewes in lamb, supporting the pregnancy, cleaning up after abortion, vet investigation, carcass disposal and veterinary costs to treat the ewe or purchase a replacement, without considering the loss of lamb sale.  For a flock of 100 ewes this could lead to a loss of £2,550, while vaccinating a flock of 100 would cost £300. One injection of vaccine is generally sufficient to protect the ewe for up to three lambing seasons so after the first year the cost of vaccination is around £75 per year for replacements.
The Responsible Use of Medicines in Agriculture Alliance (RUMA) Targets Task Force report of 2017 commented that an unpublished survey undertaken in 2015 indicated that prophylactic use of antibiotics to manage EAE was routine for 10% of sheep farmers.  One of the aims of the Task Force is to increase the use of vaccines for EAE by 5% over the next five years, which will ensure the responsible use of antibiotics, however during 2018 only one million of the 3.5 million replacement ewes in the national flock were vaccinated.
"The 'For Flock's Sake – Vaccinate!' initiative will help raise awareness of EAE and highlight the important role of vaccination before tupping to help prevent abortion, while the National Enzootic Abortion of Ewes Survey will provide us with a valuable insight into farmers' experiences of EAE in their flocks, the financial impact it has on farm and any trends that may exist that may help us improve the approach to managing the condition," says Stephenie Clarke, product manager at Ceva Animal Health.
A spokesperson from the NSA, adds: "NSA is always looking to partner up with industry bodies to support essential research into disease in sheep and welcomes this work."
Independent sheep veterinary consultant, Dr Fiona Lovatt, comments: "I find it so frustrating that, unless a flock has been well advised from the start and is already vaccinating, the point that we as vets get involved is after the disease has been bought into a flock with replacements and considerable damage has already occurred.  Once EAE is in a flock, it is incredibly frustrating and expensive to deal with.  Any flock that buys in ewe replacements is at risk of EAE and should be using vaccination to protect the flock.  Ideally, they will also lamb all replacements separately for their first year.  EAE is definitely a disease where a sensible vaccination program makes huge sense – for two very compelling reasons – both financial as well as from the point of view of responsible medicine use."
For further information please contact your local farm vet, call Ceva on 01494 781510 or email cevauk@ceva.com.
Ends
References available upon request
 Cevac Chlamydia is a live attenuated Chlamydophila abortus strain IB vaccine for active immunisation against enzootic abortion in sheep.  It provides efficient protection against enzootic abortion in non-infected ewes and ewe-lambs and helps reduce excretion.  For further information on contraindications, warnings and side effects, always read the SPC before use.  Legal Category: UK [POM-V] IE [POM]
Use medicines responsibly (www.noah.co.uk/responsible)
Ceva Animal Health is a subsidiary of Ceva Santé Animale, a global veterinary health company focused on the research, development, production and marketing of pharmaceutical products and vaccines for pets, livestock, pigs and poultry. For more information visit www.ceva.co.uk.
For further press information, please contact:
Jessica Henman at Vita Communications
Tel:01488 683862
Email: jessica.henman@vitacomms.com